RUSSIAN BOLSHEVIKS 1917 REVOLUTION LENIN STALIN USSR SOVIET POSTER by TOIDZE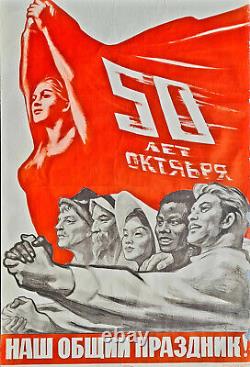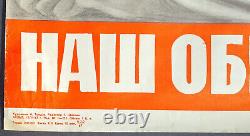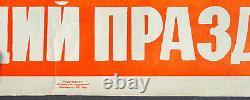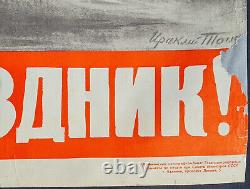 Origianl slogan on the poster. Literally English translation of the main slogan. 50 YEARS SINCE OCTOBER REVOLUTION OUR GENERAL HOLIDAY!
27" x 40" = CM: 69 x 101. The poster is designed by highly famous Soviet poster artist Irakliy Toidze, the author of popular WW2 military poster "The motherland is calling".