RUSSIAN SOVIET USSR WATCH RAKETA 2623H 24 HOURS ANTARCTIC icebreaker in box 80s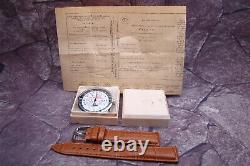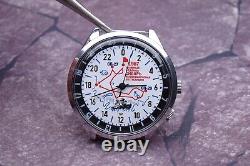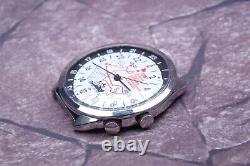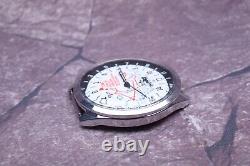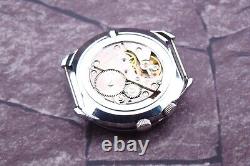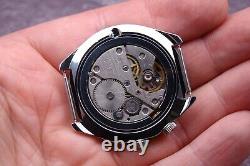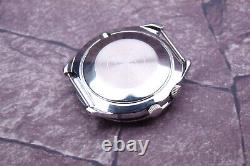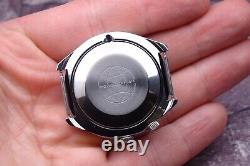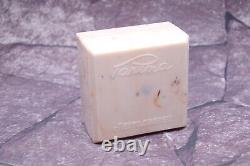 This watch operate in 24 hours mode. The Raketa 24 hour watch is definitely a unique timepiece. Unlike other watches, the hour hand of this Raketa registers 24 hours instead of 12 hours each time the hour hand sweeps 360 degree around the face. It's a little tricky to read at times, and the face has a busy appearance, but it is unique.
Mechanical manual movement, hand winding. Body diameter(without crown) - 40mm. Other features - dustproof, not waterproof.
The strap is modern New, included as Gift. Condition - watch in excellent (like new old stock) & Great working condition, it was checked by watchmaker(cleaned & oiled), running well & keeps correct time. Many watchbuyers consider this to be outstanding value for a quality mechanical watch. High-end luxury watches are also available. Designs tend to be strong and functional.
If you like diver, aviator or military-style watches, you will probably like Russian watches. Russia is not new to watchmaking. It has a rich history of manufacturing mechanical watches that dates back more than eighty years.
Like all watches, a mechanical watch is a device for keeping time. However, what separates a mechanical watch from other types of watches is that it uses NO electric power. The history of mechanical watches dates back around 400 years, when they evolved from spring-powered clocks. In addition to their striking appearance and high style, mechanical watches are special because they use no electric or battery power.
Instead, mechanical watches are powered by a mainspring, and can typically run for about 24-40 hours on one full wind. The best reasons to choose a mechanical watch over a quartz watch are. The very definition of a mechanical watch highlights its environmentally-friendly characteristic.
A mechanical watch uses NO electrical power. Just imagine how many millions of batteries are needed each year to power other watches. Go Green with a mechanical watch.
A mechanical watch is truly an ecological product. All the watch parts, with the exception of a rubber parts, are made of metal and minerals-completely natural materials. One of the best characteristics of this type of watch is its durability. Mechanical watches can be passed down from generation to generation. Each watch part is replaceable, and regular maintenance is suggested; however, overall this type of watch is known for its long-lasting quality. You will receive item as described in description.