Books in Russian Small Soviet Encyclopedia in 10 volumes, USSR, 1958-1960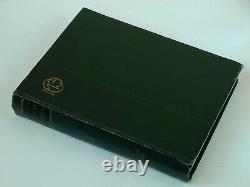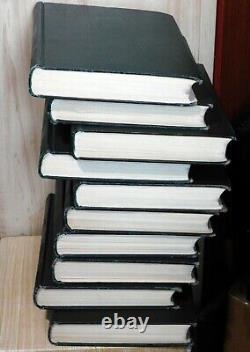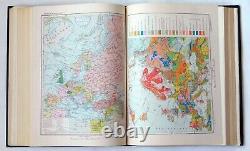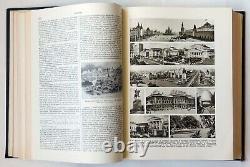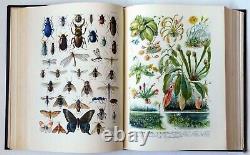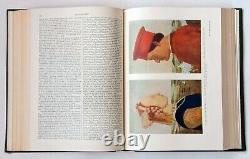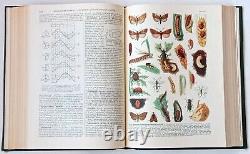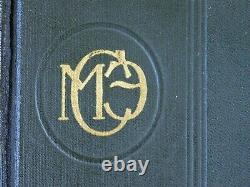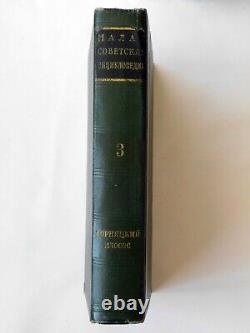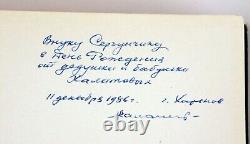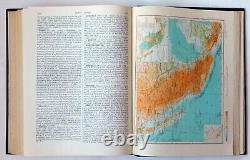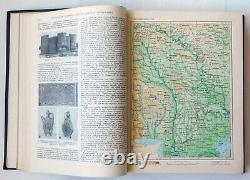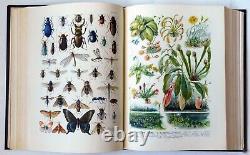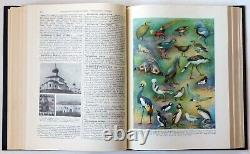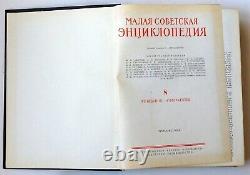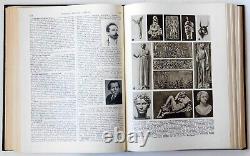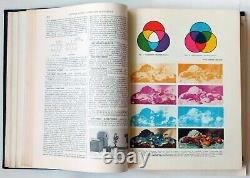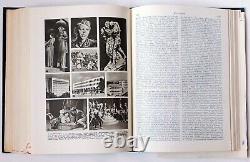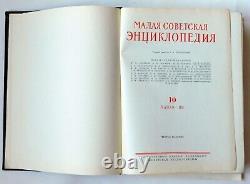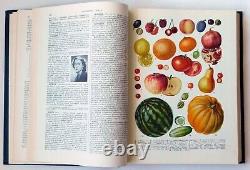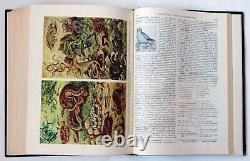 Size - 10.5''x8.25"x1.5" / 260x210x40 mm. Illustrations - color, black and white, topographic maps.
I sell concentrated, comprehensive KNOWLEDGE! Search system of the 20th century without the Internet. Small Soviet Encyclopedia, 10 volumes, 3rd edition, published from 1958 to 1960.
Last year, this ITU already celebrated 60 years! One of the most complete encyclopedic, well-illustrated publications, with a huge number of articles on history, individuals, leaving their bright mark on world history. In this encyclopedia, everyone can get an answer to a question in almost all branches of knowledge history, geography, medicine, biology, astronomy... Solid hardcover (dark green leatherine). The format is large, encyclopedic.
Each volume has a dedication - to Grandson Sergunchik on his birthday from Grandmother and Grandfather Khalatovs. There is also a personal autograph of the donor. Very old books, good vintage condition, possible stains on the paper / non large gusts of pages/ pencil or pen writing. Each volume contains a donation inscription dated 1986.
Look carefully at the photo! If you have any questions or doubts about this books, or you have additional information - feel free to send me message!
USA: 1,5 - 3 weeks. Australia: 2-5 weeks (sometimes longer, depending on work of Australian custom). Rest of World: 2-8 weeks.
Such as: Canada, Germany, UK, Istael, Peru, Bolivia and Australian post. So I can track your package only while it's in Ukraine. Your order will come in safe cardboard box or specialty postal bag.
I want my clients to be happy, so report me if you have any problems. If you are not satisfied with your items / service for any reason, please contact me with the problem before leaving a feedback. Feel free to contact me with any questions. We really hope that you receive your package safe and sound!
If suddenly, the situation has arisen that a parcel has been brought to you in damaged form (wet, crushed, wrinkled, torn or some other kind of damage), you can refuse to receive it or immediately take high-quality photographing of the box from all sides. In some cases, an information letter from the postal operator may already be attached to the parcel. You must take a picture of this letter! With the postman who delivered the parcel to you, immediately draw up a Damage Act, or contact your postal office to draw up such an Act and write a complaint.
If, when opening a parcel, you find that there is no part of the attachment or the parcel is completely empty, take high-quality photographs from all sides of the package and contents. With these materials, please contact your postal office for an Act on the theft of the contents of the parcel or part thereof during transportation. Photo parcel and its contents, as well as a copy of the Act and an information letter (if available), send us for a more detailed study of the situation. For our part, on the basis of the photos you provide, we will file a complaint with our postal administration, as well as with the International Postal Union. 1.1 The Universal Postal Convention (Doha, 2012), according to which designated postal operators are not responsible for parcel without filing claims, the issue of compensation cannot be positively resolved.
Therefore, we do not accept claims about the damage, theft or partial theft of the contents without a photo of the appearance of the package and the contents from all sides, and without an act of claim to your postal service. Remember that without your photos and the Act it will be impossible to prove something when analyzing the situation and. So in your best interest to follow our instructions! Do this without fail in the presence of the postal worker! Do not let your relatives receive the parcel, make sure that the postal worker does not leave it under the doors of your house, put it in the mailbox, or throw it on your balcony.
Moreover, do not let your neighbors receive the parcel. If you are interested in receiving the parcel, try to receive it personally!!!
Check your mailbox or postal packaging often. Sometimes the postmen bring the parcel to your home and do not find anyone at home leaving a form for seeing that you need to receive the parcel at your post office. Sometimes it's just a handwritten note on a piece of newsprint!
It can wet the rain by washing away the text or blowing it away.