New! Watch MOLNIYA Reliable Mechanical USSR Soviet 3602 Russian Rare Dial #W2027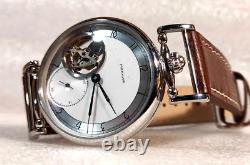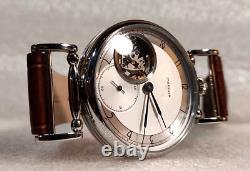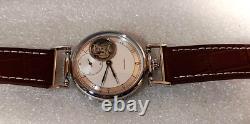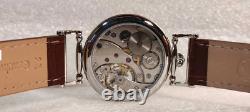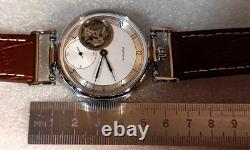 Reliable Mechanical USSR Soviet 3602 Russian Rare Dial. Movement cleaned, oiled, adjusted precision. Watches totally are in working order and shows the exact time! This is lovley item own or to give as specail gift. Please view all photos alone with reading this description.
If thers is anything I need to clarify, feel free to ask questions. Every Customer is very important to us, all items will be packaged very carefully. I have other antique and vintage items for sale at the moment and shall be listing other over the following few days, so please keep checking my items for sale.
This is a lovely item to own or to give as a special gift. Please review all photos closely, since they are a large part of my item description. THE WATCH FACTORY "MOLNIJA" WAS OPENED ON NOVEMBER 17, 1947. The factory produced unique watches, especially for Soviet tanks, fighters, submarines and, ultimately, spaceships. There was a pocket watch "Molnija" made especially for miners, railway workers and blind people.
He body and the face of the watch have been redesigned from a pocket watch to a wristwatch, so you can feel the spirit of history on your wrist. For the USA and Canada markets the pocket watch "Molnija" was produced under the brand "Marathon".
The movements of Molnija CCHZ watches were notable for their high accuracy and endurance (it was not for nothing that Chelyabinsk residents supplied watches even to tanks), which makes them valuable today. These are really worthwhile things, which are becoming less and less every day! Yes, and everything rare is constantly becoming more expensive. And the price for them will constantly and steadily grow, and from this point of view, this is not a very bad direction for investment.
I have a lot of vintage and antique watches. Look at my other lots!
You will find a lot of interesting!