Lot 12 Russian Vintage USSR CCCP Watches, 15 Bands Vostok Pobeda+ ALL 12 RUNNING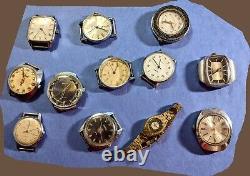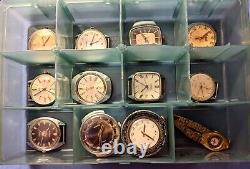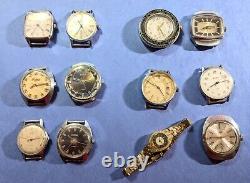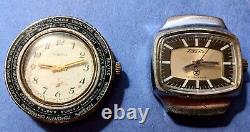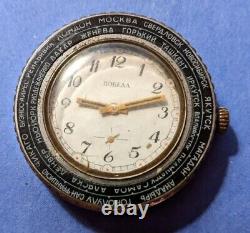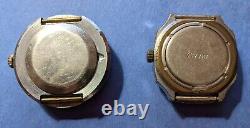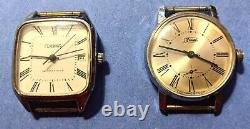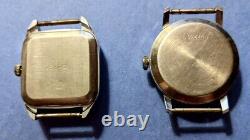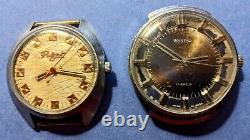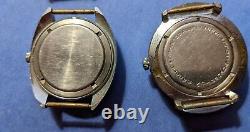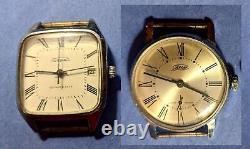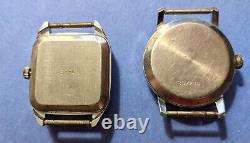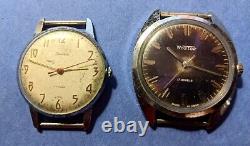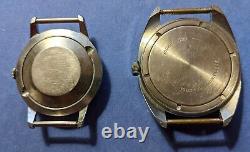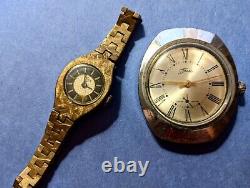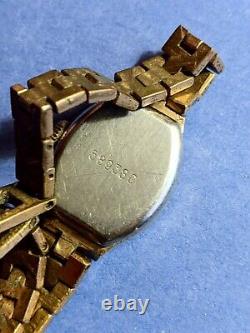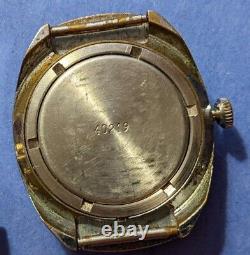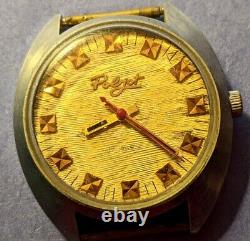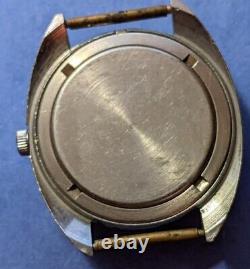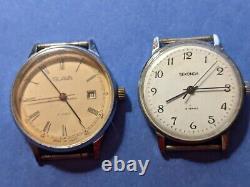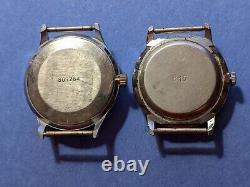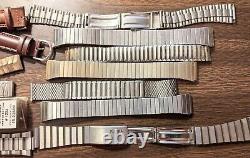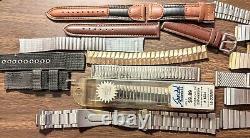 Lot 12 Russian Vintage USSR Watches and 15 Watchbands CCCP All Running Vostok Poljot Pobeda, more brands +++. Most in very good condition. Quality Russian watches, many date back to mid-century. In the USSR there were two factories - one for export (high quality) and the other for domestic consumption. These are the higher quality watches created for Western markets - they are still running fine, after 50-60 years. From the Soviet Union era. Vostok (or Wostok) means "East".
They are an assortment of mostly new (or old), but all are unused - metal and leather bands which can be attached to the watches. The watches have the original spring bars. I do not have the technique nor patience to change these.
It takes a little care and a clean floor so that if a spring bar "springs" to the floor and buries itself in the carpet, it can be recovered. Condition: All tested and running. Not timed for accuracy nor how long a windup will endure. The spring bars to hold the watchbands are all present on the watches.
Some wear and tear, a few scratches. More photos available upon request.